Get your copy of To Help Just One and start reading
Available in Paperback, Hardcover and eBook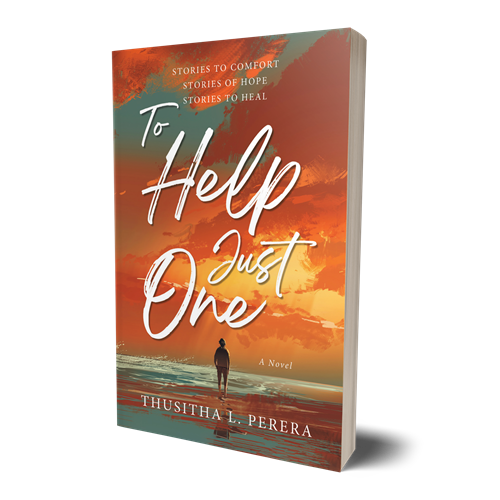 Follow the stories of Tegan, Jonathan and Lawrence where they find themselves barely surviving. Childhood friends, work colleagues and exercise buddies navigate their individual paths of isolation and loneliness, a gambling addiction and being overwhelmed with the demands of professional life. These intertwined stories will look to comfort, provide hope and help heal, providing inspiration for an inner strength within us all.  
---
How the book came about…
There were a sequence of events, dominos that fell. As I talked about the situations I was experiencing and philosophies around my actions, multiple people independently suggested I write a book. I didn't feel ready to write the book they were suggesting. The idea of writing a book had been planted. I hadn't dreamed of being an author and publishing a book since I was a little kid. It was a forgotten dream.
A friend then shared their uncomfortable and unfamiliar thoughts as they experienced depression. I felt helpless knowing all I could do was sit with them in the darkness. This became the inspiration for writing. This shone a light on what I wanted to tell the world.
My experience with getting COVID-19 was different to most. It was a slow recovery. I turned to storytelling as an activity to keep my mind occupied whilst my body recovered. I had the opportunity to write and feel that joy only my inner child knew. The creativity unleashed a healing power not only for my body but also my mind.